We've just returned from a summer adventure to Gatlinburg, TN.
We spent a couple of hours at the Biltmore on the way. I've visited several times, but Kevin and MB had never seen it. Since I was there last, they've cranked the ticket prices way up. They've also added a whole shopping village, a plant shop at the gardens, and more shops at the stables. The house itself is mostly the same, so I guess those increased ticket prices buy you the privilege of spending more money at the shops. At any rate, we enjoyed seeing it - it's still as grand as ever. Mary Beth was wowed.
We arrived at our cabin that evening. More on the cabin in another post. We enjoyed supper at the
Alamo Steakhouse
. We had very tasty food and a short wait made more bearable by the ducks playing in the stream out front. Online reviews of this place seem to be at one extreme or the other, but our experience was quite good, I'm happy to say!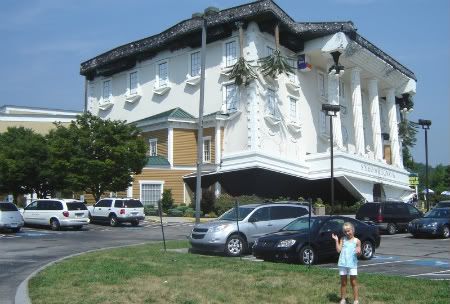 Day Two started with a trip to WonderWorks in Pigeon Forge. Okay, it really started with sleeping late - we didn't want to hurry anywhere! By late morning, we finally tore ourselves away from our comfy cabin and drove into PF. Mary Beth had a blast at Wonderworks!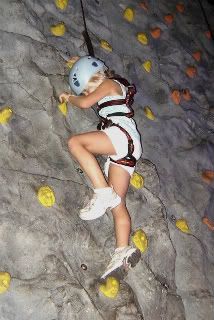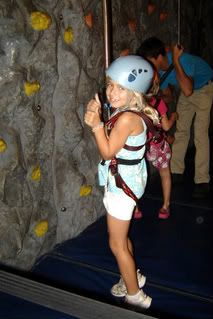 The rock wall was a big hit. She climbed it twice! There were lots more fun attractions including a bed of nails and an unusual game where you control the movement of a ball with your brain waves. Mary Beth soundly beat Daddy at that game!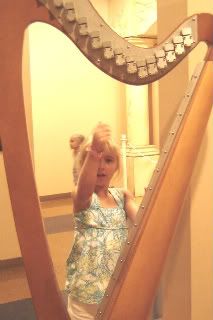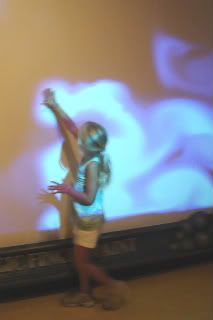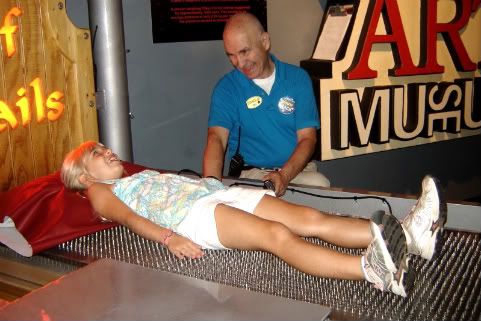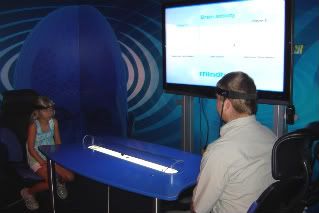 Stay tuned for Part II!