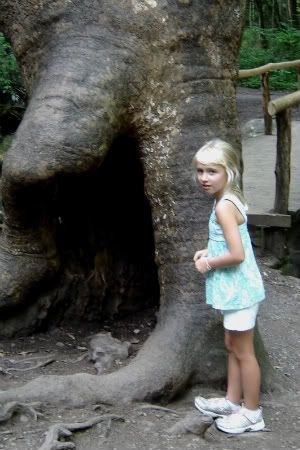 Click here to read Part I of the travel log from our family vacation to Gatlinburg, TN.
After our trip to Wonderworks on Day Two, we decided to explore more of the area's natural attractions. We took a drive and enjoyed some beautiful Smoky mountain vistas. It was super hot, so strenuous hiking didn't sound like a great idea, but we did take a short nature walk to a small waterfall at the Sugarlands Visitor Center. Mary Beth worked at her rock skipping skills in the little creek that ran along the trail. We had intended to drive to Cade's Cove, but in keeping with our relaxed vacation attitude, failed to check the gas gauge before we left. When we realize that we wouldn't make it there and back, we decided to just enjoy a shorter drive and the views we saw along the way.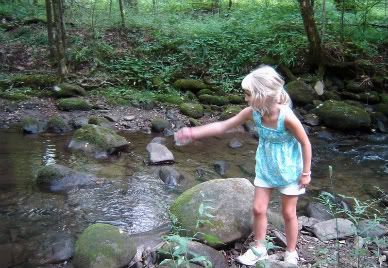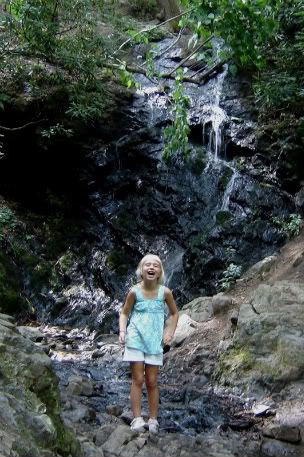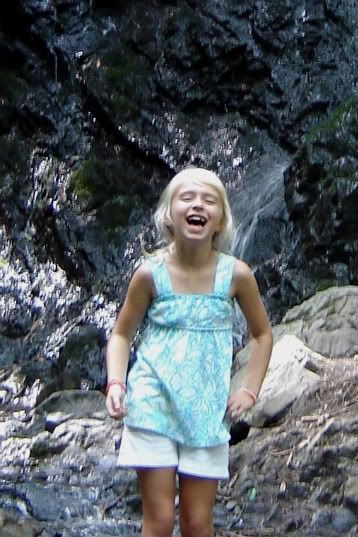 Short Hikes Close To Gatlinburg
At the visitor's center, the friendly guide gave us good information about short hikes suitable for out-of-shape adults with a 7-year-old child in tow. Laurel Falls Trail is paved (suitable for strollers) and the round-trip distance to the falls and back is about 2.6 miles. The Alum Cave Bluff Trail is 4.6 miles round-trip, but you don't have to hike the whole trail to see cool sights. It runs along a mountain stream, and there is a natural rock arch at 1.5 miles. If you can make it .3 miles farther, there's a beautiful view. Both of these are accessible off of Little River Road.
Afterwards, we drove back into Gatlinburg where I bought myself a pair of Teva's at the Nantahala Outpost Center store. Cool place. By this time, the heat had sparked a summer storm so we browsed a bit 'til it passed. Then we headed off to look for a grocery store. We grilled at the cabin and ate supper on the porch. If it hadn't been so hot, it would have been the perfect opportunity to enjoy the hot tub. Instead, we enjoyed the ceiling fans!
On Day Three, we went white water rafting! We have pictures coming, but it will take a couple of weeks to get them, so stay tuned!